Who we are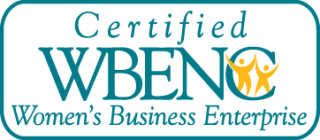 ChemCeed is a full service woman-owned and minority-owned worldwide chemical supplier headquartered in the small town of Chippewa Falls, WI.
View our Diversity Certificates
Your Industry Partner
ChemCeed aims to be a partner in your supply chain, and we offer full support from the R&D phases of your formulation to the production of the final product. ChemCeed's streamlined and personal approach to customer service means that your problems will be solved promptly by a representative who knows your account and knows you by name.
We're willing to go the extra mile to meet the unique needs of your business on every order, from packaging to deliveries. Below are some examples of the solutions we offer:
Blending
Consignment
Just-In-Time Delivery
Labeling
Logistics Solutions
Repackaging
Technical Support
Warehouse & Terminal Locations
ChemCeed stocks products in numerous locations throughout the United States. Our ever-expanding and changing warehousing and terminal network allows us to stock chemicals in a location convenient for each customer on an individual basis to ensure efficient and timely deliveries. Below is a list of some of our current stocking points:
Chicago, IL
Chippewa Falls, WI
Linden, NJ
Akron, OH
Philadelphia, PA
Product Stewardship
At ChemCeed we understand how important it is to your business to provide a consistent, quality product that is in regulatory compliance. That is why we are fully committed to protecting the safety, health and environmental quality of our stakeholders and the community. Through Responsible Distribution® and our involvement in the National Association of Chemical Distributors (NACD), we place an emphasis on health, safety and environmental considerations and continual improvement.