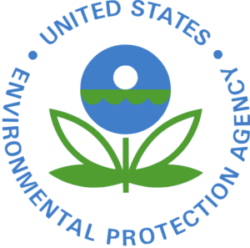 Last year congress amended the 40 year old Toxic Substances Control Act (TSCA).   The new law, known as the Frank R Lautenberg Chemical Safety for the 21st Century Act (LCSA), placed new responsibility on the EPA to determine which chemicals are currently being manufactured, imported, and actively used in U.S. commerce during the last 10 years.  There are currently about 85,000 chemicals on the TSCA Inventory, and the EPA will now accept voluntary electronic reporting notifications for substances that were used during the 10 year period in order to designate them as "active" or "inactive."   You may be affected by this action if you domestically manufactured, imported, or processed a chemical substance listed on the TSCA Chemical Substance Inventory for nonexempt commercial purpose during the 10-year time period ending on June 21, 2016.
The EPA is also required to establish a system to prioritize risk evaluation for individual chemicals by designating them as "high-priority substances" and "low-priority" substances.  TSCA requires risk evaluations to determine whether or not a chemical substance presents an unreasonable risk of injury to health or the environment under the conditions of use.    The first 10 chemicals identified for risk evaluation are as follows:
The deadline for completion of these risk evaluations is December 19th, 2019.
The Pre-Publication version for the Final Rules for Inventory Reset, Risk Prioritization and Risk Evaluation were published on the Federal Register on June 22, 2017.  The published Federal Register document will be posted at a later date and can be viewed at http://www.regulations.gov